Set up Bluetooth DUN on Mac OS X
First you need to pair your computer with your phone:
1. On Mac go to System Preferences => Bluetooth, click "+" to add a new Bluetooth device.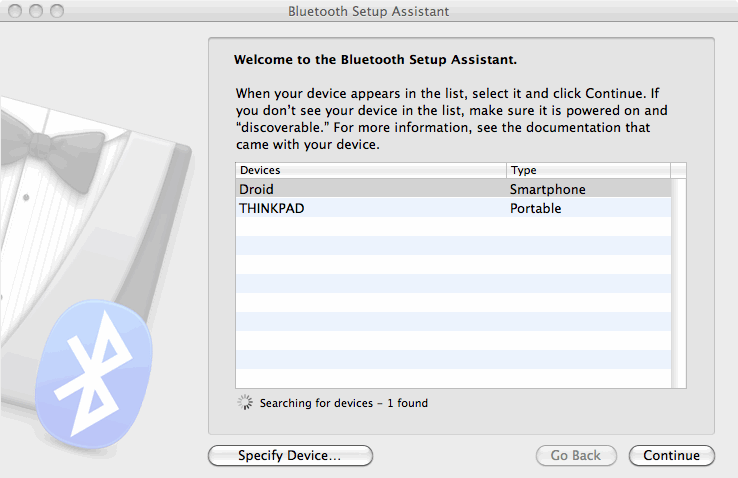 2. Make sure your phone is discoverable and select it from the list. Use a secure code to pair with your phone. On the phone side and select "OK" to accept the pairing request. If you do not see a popup window on the phone side, simply pull down the notification list on Android. The Bluetooth pairing request should be in the list.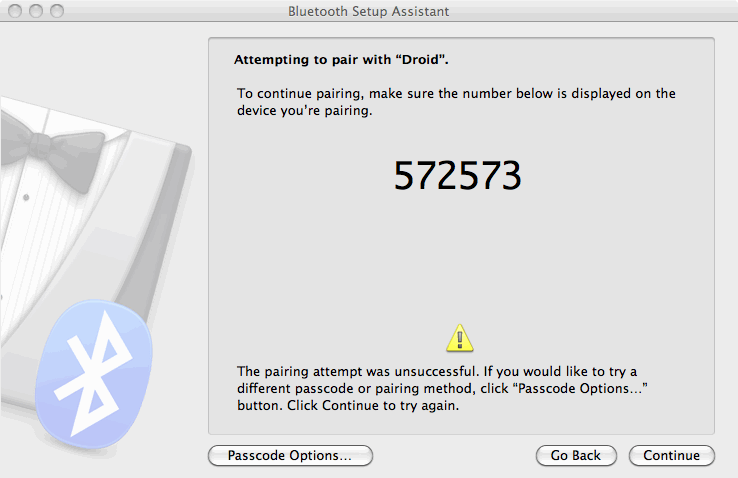 3. Once pairing is done, Mac OS X should prompt you to set up a mobile/dialup connection.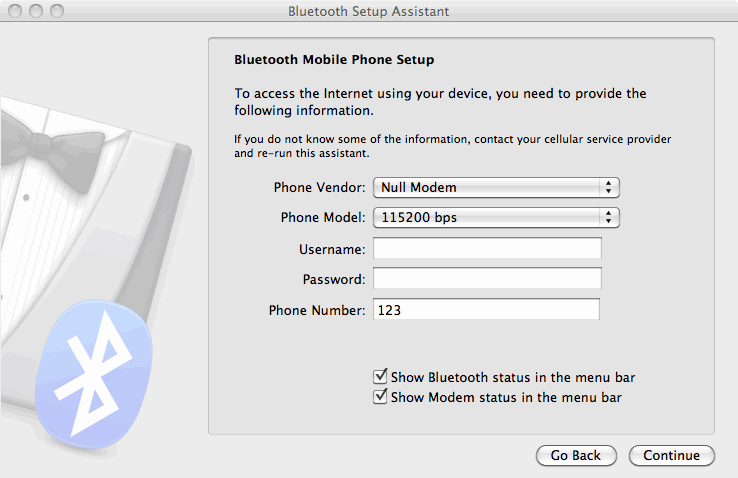 You can select "NULL Modem" from phone Vendor and enter "123" as the number. This will create a Bluetooth DUN network interface.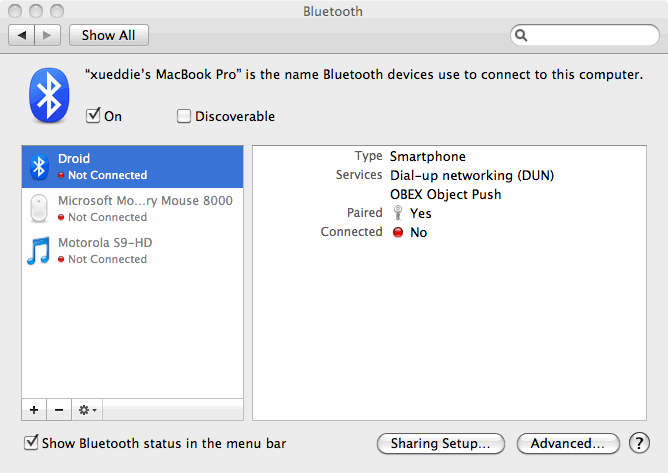 4. Before you can connect to the Internet, on Mac launch System Preferences->Network, make sure "Bluetooth DUN" is in the network interface list. If you do not see it, click "+" and add it. Again use "123" as the Telephone Number.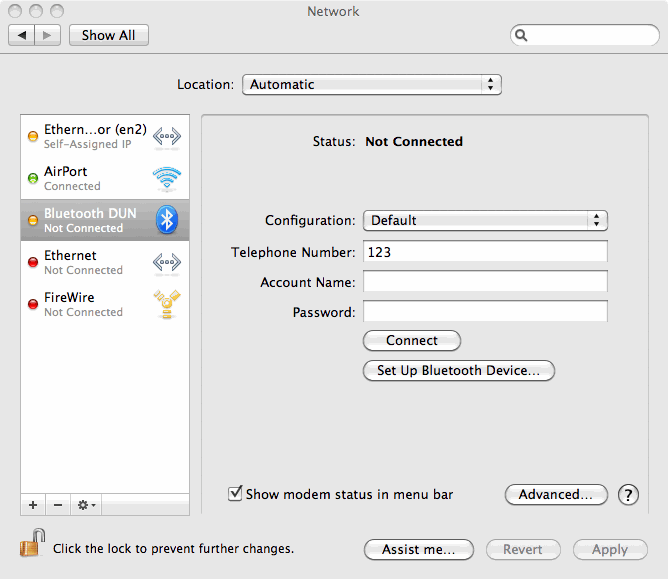 5. Click the "Connect" button and your Mac will be online instantly.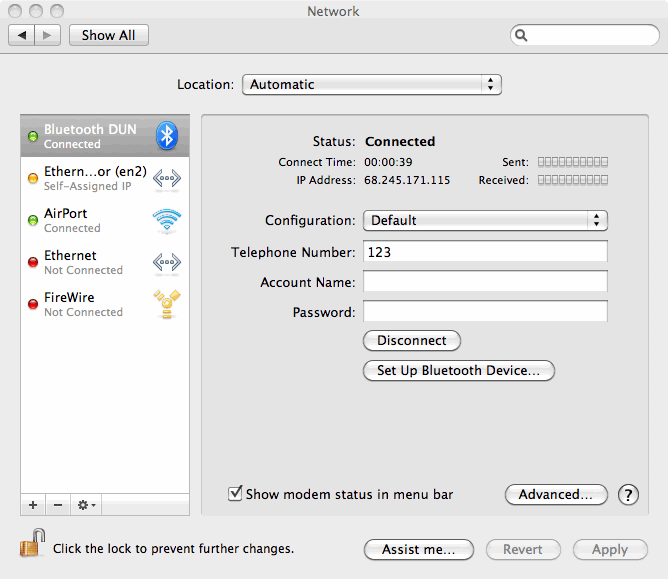 .
That's it! You only need to setup once. For convenience you can also connect directly using the network icon on the menu bar.